Mamiya NC1000 & 1000s
Released in 1978, the Mamiya NC1000 was a dramatic departure from the Mamiya SLR's before it. It weighs only 16 oz. (compared to 26, 25 and 24 for the DTL, XTL and MSX/DSX, respectively) and is remarkably easy to handle. It has an electronic focal-plane shutter, with speeds from 1 to 1/1000 sec. and a hot shoe mount, with 1/60 sync. The meter is a center-weighted CdS cell powered by two MS76 batteries (still readily available), with the indicator and microprism split-image visible in the finder. Shutter-priority AE can also be set manually.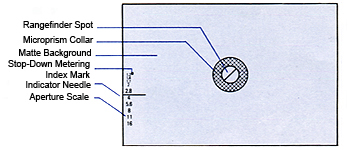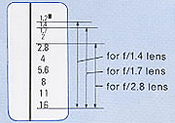 &nbsp Indexing Mark Detail

It came with a remarkably sharp series of bayonet-mount lenses (the Mamiya CS series), from 14mm to 300mm. Unfortunately, this bayonet did not match the XTL bayonet-mount before it, nor would it exactly match the following Z-series mount!



The complete CS lens series (photo courtesty R. Stauber, Germany)

The NC1000s was released later the same year. Perhaps its most distinctive feature cosmetically was a pocket holder on the back door that allowed you to keep a film-box end for reference. The NC1000s also allowed for five changes in the focusing screens from the typical rangefinder-spot Fresnel screen to a transparent cross-hair screen.

But the really significant change was in the shutter construction (sometime after models with a serial number of approximately K152200). You cannot readily see the difference, but the new construction meant the speeds of the 1000s shutter are supposed to be more stable.
I have no verification of this construction change from any Mamiya literature, it is something also mentioned by Joerg Krueger and Roland Stauber, two Mamiya enthusiasts from Germany with whom I share information. Thanks to Roland, I have photos available to illustrate this internal construction difference.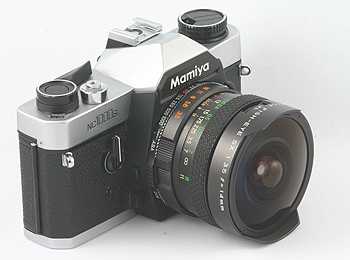 Silver-bodied Mamiya NC1000s
with 14mm Mamiya SX Fisheye lens mounted, using a P-Adapter.
R. Herron Collection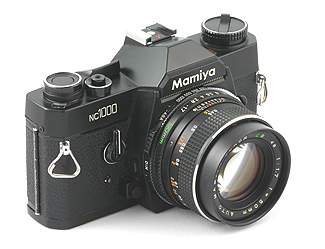 Mamiya NC1000 R. Herron Collection
CLICK HERE for lens and accessory information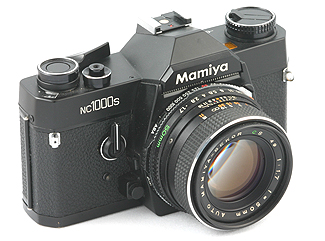 Mamiya NC1000s R. Herron Collection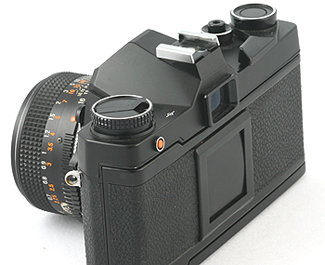 Mamiya NC1000s (back, showing film I.D. holder)
P-Mount Adapter
A mounting adapter is available (fairly rare, and very much sought after today) that fits the Mamiya NC1000 camera. It can be mounted on any universal Pentax-Praktica (P-Mount) 42mm threaded lens (which are still in plentiful supply) and allow it to mount to the NC body's bayonet mount.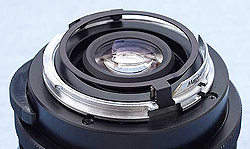 NC1000 P-Mount Adapter, when mounted on a threaded lens,
allows the lens to mount on the NC1000's bayonet.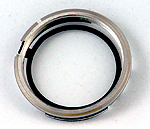 NC1000 P-Mount Adapter